Facebook Ads – How to Create Converting Facebook Ads
Facebook no doubt is a great advertising opportunity for marketers at all lever but before you spend another penny on Facebook advertising, you need to have a plan of action. Otherwise, you'll be flying blind with no clear idea of where you want to go.
To see consistent results, identify where in your sales funnel you can leverage Facebook ads. Answer these four questions to help define your strategy:
What's your objective for Facebook advertising? For example, do you want to generate new leads for your business, sales for your ecommerce store, or subscribers to your blog?
Do you have existing or consistent website traffic?
Do you have an email list? If so, is it active and how many people are on your list?
Can you create unique content about your business/industry?
Let's now look at three Facebook advertising strategies you can use based on your answers to these questions.
Provide free content to warm up your audience. Content marketing is one of the most effective ways to differentiate your business and warm up cold audiences. Provide free valuable content that entertains, educates, or inspires your ideal customer. You could use videos, lead magnets (guides, checklists, coupons etc.), or blog posts, for example.
Engage people on your email list. Delivering your message via your Facebook ads and email marketing is twice as effective. Customers will see your message in their inbox and when they browse Facebook.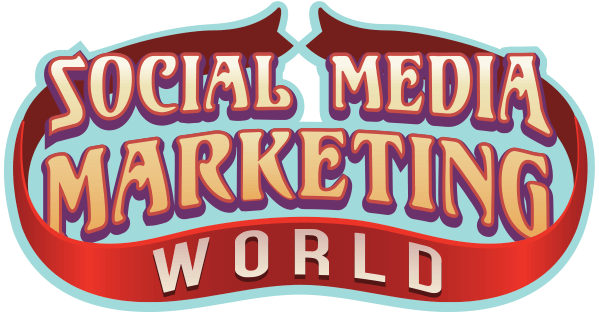 1. Get Started With Collection:
Collection is an ad format that makes it super simple for potential customers to discover your products, browse offerings, and purchase directly from their mobile devices. Collections are immersive and extremely visual, so the user experience of these ads is off the charts.
People who opt to tap your ad can scroll up or down to learn more about products and features in full screen. These ads are load very fast and let the customer go right back to Facebook once they're done shopping- it's the perfect loop to keep people in-app while they shop!
Each of these ads is created using Canvas, which is an easy way to design the experience potential customers will see on their mobile phones after they click on your ad. Canvas works with every Facebook ad format and is completely customizable.
Benefits of Collection Ads
Ideal For Retail & Product Discovery: The holidays are for shopping, right? Okay- and for spending time with family, we know. If you're a retailer or ecommerce company, collection can be used to show a video about your brand, or beautiful image alongside your products.
Deliver a seamless browsing experience on mobile: Because these ads load quickly in full screen, people can browse products without ever having to leave their Facebook app.
Conversions: People who are most interested in your products will purchase directly on your website from collection ads.
2. Write Killer Ad Copy:
Remember to stay true to your brand messaging in each ad.
What's going to get people interested enough to click on your ad in the first place? There are two most important things:
High quality images that communicate exactly what your product is
Enticing ad copy that'll get people excited enough they'll want to click on your ad
Stay True To Your Brand Messaging
Any time you're writing an ad, remember how important it is to stay true to your brand messaging. All of your ad copy should be consistent with the marketing messaging you have written on your website, or the landing page you send potential customers to.
In the case of Corvus Coffee, expressing that they cultivate "Relationship Coffee" is extremely important to them. This means that they travel across the world sourcing coffee directly from farmers in countries like Brazil, Kenya, Ethiopia, Guatemala, and Colombia (to name a few). They only purchase coffee from farmers that they trust, and who take great pride in their work. So, I ensured that nod to "relationship coffee" was evident in this ad copy.
Side note: It just happens that Corvus also calls their coffee selection a "collection" so the consistency across every part of this campaign was just uncanny!
3. Customize Your Instagram Image Ads
When creating a single image ad (as opposed to a carousel ad where you can add multiple images) on Facebook, we recommend using a different Instagram for your Instagram Feed. This is an incredibly easy way to show different product offerings between each placement without having to create more ad sets.
Customizing images that'll run on Instagram helps lower ad fatigue.
MY BONUS: Click on the image to get a free report on 5 WAYS TO PROFIT FROM INSTAGRAM.
Only use high-resolution images
Because social media platforms are visual mediums, you'll need to use high-resolution photos that contain little to no text.
It's okay if the products in your photos contain text, but be careful that you adhere to Facebook's guidelines when using text overlays on your photos otherwise your ads won't be approved.
How are you able to decide which image would give you the best response on each platform?
Testing.
4. Test Your Images
I can't stress this one enough. I've been running Facebook ad campaigns for clients since they first came out so I'm a bit (okay, a lot) familiar with ad best-practices and recommendations from Facebook. They suggest, especially when just running ads in the Facebook Feed, to use photos depicting smiling people. This logic stands because people are generally on Facebook to interact with their friends and family; not to shop for products. That's what Amazon or Google is for.
Through testing, Corvus Coffee found that their best performing images for ads weren't ones with people. In fact, those photos didn't fare well at all. The best performing images were ones with lots of white space and high-resolution images of the product itself. The white backgrounds against their black packaging helped reinforce the brand and gave people the right idea about exactly what they were purchasing. Seems pretty obviously now, right? Yet, they never would have had the data to back this image selection up had we not performed A/B ads to compare the two types.
5. Reach the Right People at the Right Time:
Facebook does a great job helping you out with this, as they do their best to balance two main things:
Creating value for businesses by helping reach current and new customers
Providing relevant experiences for people who love using Facebook
In order to ensure ads are reaching the right people at the right time, Facebook always takes into account how people are reacting to your ad and will deliver a Quality Score. If it's low, you know you need to improve your ad. Just remember not to change too many pieces of your ad at one time, because you'll never know which change was the one that is best.
There are a few things you can do to improve the success of your ads, too:
Don't run ads for too long. People will start to grow tired of seeing your ad and come down with ad fatigue. None of us like fatigue, so don't do that to people… seriously.
Set specific targeting. Just remember that reaching a huge number of people shouldn't be your number one goal. By doing this, you'll be reaching people who have no interest in your product and you'll waste money if and when they interact with your ad. Specify the right locations, interests, behaviors, and ages for your ad targeting. You can even create Custom Audiences to reach more relevant people.
Don't overlap your ads. Overlapping ads creates audience overlap, which means that you're targeting the same people with multiple ad sets. This means that your ads are competing against each other! The best practice is to create ad sets targeting smaller audiences.
6. Choose The Right Conversion Objective:
Okay, before you can do that, you'll have to make sure that you've installed the Facebook pixel on your website. It's relatively easy, but if you get stuck, let me know and we'll help you out. After that beautiful little green light shows up next to each conversion pixel, choose the right one for your campaign.
I know, I know… I cut off their Pixel ID! 😉
Define events like: Page Views, AddToCart, or Purchases. By defining your conversions, you'll reach people that are more likely to convert on your ad. Two best practices from Facebook includes:
The minimum requirement to optimize for actions that take place on your website is choosing one that occurs at least 15–25 times per ad set each week. However, 50–100+ actions would be ideal.
If your ad set isn't receiving at least 15 actions, it's recommended that you should optimize for a more commonly occurring action instead. For example, if the Purchase event doesn't happen 15–25 times per week, try optimizing for AddToCart or another event that does.
7. Allocate Your Budget Properly
Keep in mind that a holiday campaign will last for 2-3 weeks. This means that you'll want to spend your budget efficiently by allocating it in the place people are most likely to convert from.
Since your budget needs to last the entirety of your campaign, plan to allocate a little extra spend on key shopping days like Christmas Eve. If you were to run a campaign in November, you'd obviously want to allocate a good amount of spend on Black Friday or Cyber Monday.
Making sure you choose the right bid amount is also very important since advertising on Facebook is extremely competitive during the holiday season. It's important to set bid amounts that reflect the maximum value you're willing to pay for each individual action that's taken on your ad.
The (Written) Bones of a Great Facebook Ad
Headline —A quick rundown of what you're offering. Treat this like a CTA.
Media —The image or video used in your ad. This is the focal point—the thing that makes viewers want to take a closer look.
Description —Not available in every type of ad, but it's an opportunity to gain more info about your product. It's similar to the meta description you see when you search for something in Google.
Post Text —Text placed directly above or below your image. This is often the first piece of copy your readers will see.
Call-to-Action —A button that appears near the bottom of the ad with a directive as to what readers should do next. One or two words, like learn more or shop now. Your CTA should create a strong sense of urgency.
Types of Facebook Ads
Facebook ads present an opportunity to promote yourself in a variety of ways. You can opt for a traditional ad—complete with a call-to-action, features, benefits, boost posts, or choose from a range of interactive lead gen ads.
Many marketers first attempt at paid ads is boosting an existing post. The process can feel quite effective at first, but it's hard to measure your ROI. You can't effectively target custom demographics, so though more people might see you, they might not necessarily be the right people.
Here's a look at your options:
Conclusion:
Facebook ad is a good avenue to get highly qualified leads for your business at a low price or re target to already interested shoppers to keep them coming back.
Just keep in mind that the strategy you use will determine your success or your failure.
If you want to have an effective campaign, you need to forget about selling directly via Facebook ads. Instead, direct your ad to an opt-in landing page with a free incentive to sign up for your email list. Then, you can sell your products and services further down your funnel.
With the above few points rightly applied, you are ready to harness the power of Facebook Ads Don't forget that the key to getting the best of Facebook is Testing. Keep testing until you get what works best for you.
Feel free to leave your thoughts and experience so far with Facebook ads in the comment section so that others can learn from it.